SOLAR WARDEN Demo
Andrew_SW
Member
Posts: 1
Hello Everspace enthusiasts
The FREE Demo of Solar Warden a game that is a unique mix of a X-COM-like geoscape, Freelancer and Descent-like combat is available!
IndieDB
http://www.indiedb.com/games/solar-warden/downloads/solar-warden
Steam
Now available!
Take control of the Solar Warden fleet defending planet Earth against a short number of incoming waves of meteors filled with the hostile space based aliens - the Silicoid.
This short Demo shows off the core functions of commanding your fleets around Earth's Orbit as well as being able to take control of your vessels directly via the Telepresence system. Defend Earth against multiple waves of Meteor clusters, each with increasing difficulty until you finally encounter the final boss - The Silicoid Worm!
Victory can be achieved by destroying the Worm on the final wave!
Good luck Warden!
Our lead has very recently created an in-depth tutorial to how things work in the demo: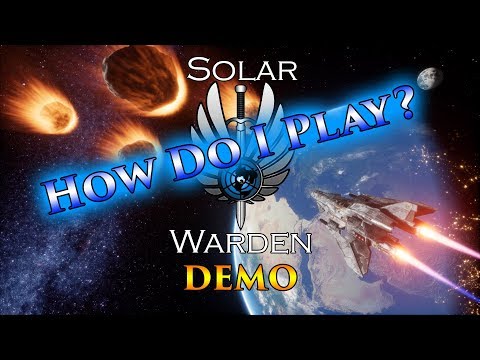 SYSTEM REQUIREMENTS
RECOMMENDED:
OS: Windows 7/8/10 (64 bit)
Processor: Intel Core i7-3770K Quad Core CPU or better / AMD FX 4350 Quad Core CPU or better
Memory: 8 GB RAM
Graphics: Nvidia GTX 980 / AMD Radeon R9 280X
DirectX: Version 11
Network: Broadband Internet connection
Storage: 5 GB available space
For the Demo, you should only need 1 GB of HDD space
The Demo is also Single Player, no need for an internet connection
The Demo is a compact 624 MB to download.