Major Expansion EVERSPACE™ - Encounters Coming Soon
Giraffasaur
Administrator, Moderator, Space Cat
Posts: 1,110
Attention, Pilots!
A major expansion is approaching fast (scheduled for end of October). It will feature a new player ship, the
Colonial Sentinel
, a medium fighter class ship, which will impress with some sophisticated electronic warfare capabilities and a special shield, featuring twice as much capacity as the standard model. You will also be able to use a plethora of new weapons, devices and consumables to fool, distract, and defeat enemies in new ways.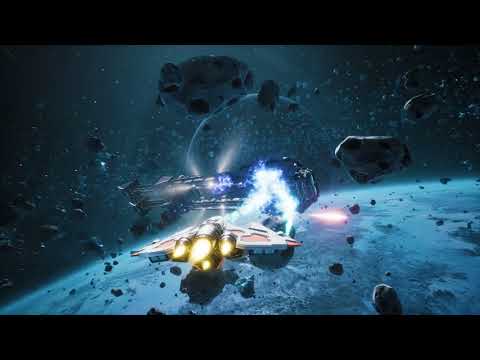 All-new factory space stations add further gameplay mechanics to the game experience, by offering special on-the-fly services, like refining and converting resources, upgrading ship capabilities or minor repair jobs. Furthermore, you will even be able to pay the Okkar Homeworld a visit. Along your journey, you will also encounter new story characters, who will offer individual questlines.
More details about the content and the pricing will follow soon.
Cheers,
Michael
This post was edited to reflect Michael's original statements made on October 5th.