Tips & Tricks and Challenge Runs - Everspace YouTube Content
Giraffasaur
Administrator, Moderator, Space Cat
Posts: 1,110
Hello Everspace Community!
I've been following Everspace since it was birthed from Kickstarter, and I've participated in a lot of YOUR streams, played a lot of the game and broken down it's inner workings. As such,
I want to start giving back.
With all the knowledge you've shared with me, paired with my own findings, I'll be launching a series of videos on
my YouTube channel
showcasing what Everspace has to offer. After release, I'll be creating videos regarding tips & tricks, unique build combinations, highlights, and powerful gameplay.
It's my hope you may find something from my videos that sparks a new idea, or helps push you just a little further through the game.
For this final week before launch, I'm doing what I call a NO-PERK RUN, which is completing the first run of the game after a complete save wipe. Check it out below, and be sure to like the video if you enjoy it.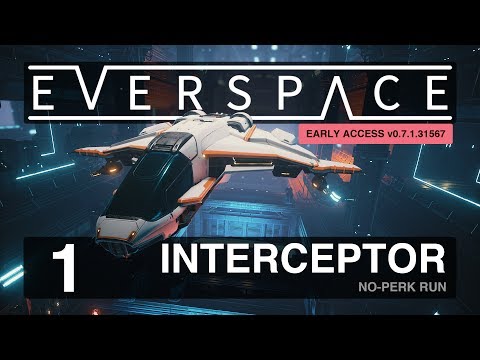 I'll be doing a live stream this Friday (release day) to attempt another NO-PERK run, within version 1.0 itself.
If you have any questions, or have suggestions for what you'd like to see come to my channel, let me know and I'll see about making it happen.
Hope to see your comments; have a great week!
Giraffasaur
UPDATE: I also did a post-launch video No-Perk run, as well. Check it out here: